DIFC posts 8.3% growth in number of companies in first half of 2015. 140 new licensees include 36 financial services firms, 91 non-financial services companies and 13 retailers.
Dubai International Financial Centre (DIFC), an established global financial services hub connecting businesses and financial institutions with emerging markets across the Middle East, Africa and South Asia (MEASA), saw impressive growth in the first half of 2015.
The number of active companies registered at the Centre grew 8.3 per cent while the number of people employed within DIFC jumped nearly 5 per cent to more than 18,500.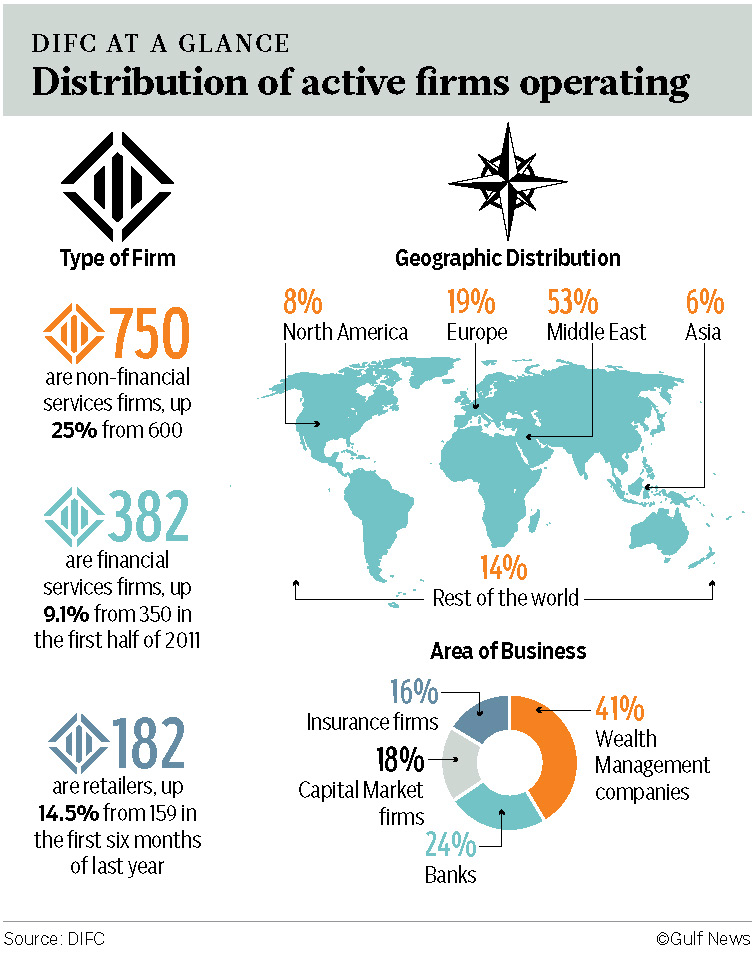 According to Eisa Kazim, Governor of DIFC and Chairman of DIFC Authority, "With a growing portfolio of active registered firms and an ever expanding and vibrant workforce, we are maximising the opportunities for investment into and trade with the emerging markets of the MEASA region" he said.
A total of 1,327 active registered companies now operate within Centre, compared with 1,225 firms at the end of 2014, and 1,113 in the first half of 2014, representing an increase of 8.3% and 19.2%, respectively.
Read the full article: www.gulfnews.com