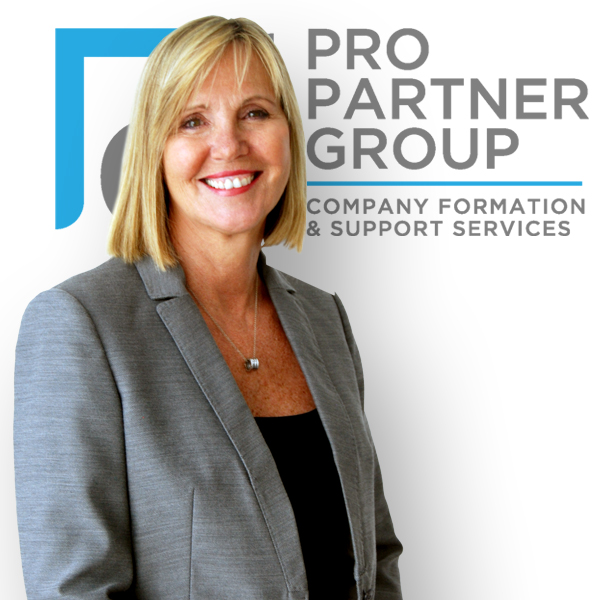 Jane Ashford
Managing Director and Founder of PRO Partner Group
The PRO Partner Group
An expert in company formation, Jane has gained extensive experience in her field over the past decade. Jane has built solid relationships with trusted partners, global organisations and other professionals within the legal profession.
To date Jane has assisted in the formation of over 200 Limited Liability Companies, Representative and Branch Offices in the region. Jane has been recognised for her remarkable skills building relationships and providing excellent client services. Jane is focussed on bringing more businesses to the UAE as well as assisting PRO Partner Group clients to establish a presence in Oman.
Originally from the UK, Jane resided in Qatar for almost 10 years with her family, before moving to the UAE in 2014. She was an active and respected member of the Qatar community for many years participating in committees groups such as QBBF and the Back2Business and working closely with the British Chamber of Commerce in Qatar.
Jane is building on her excellent reputation and the reputation of PRO Partner Group in the UAE by brining integrity, transparency and security to ensure foreign companies have the confidence to expand into the region.
Prakash Naik
Finance Director
A finance professional with over 17 years of work experience in the field of Accounting. Prakash has a wealth of experience and has an eye for quality and detail in the financial sector.
He specialises with Multinational Companies in the UAE & Qatar attributing 12 years of his career to this area. Prakash holds a degree in Financial Accounting, Auditing and Taxation from Goa University.
The PRO Partner Group
Jim Swallow
Commercial Director
An experienced business developer and strategic advisor, Jim assists companies in setting up and expanding in the region. He has extensive experience in Company formation and various regulatory issues. He also has very good working knowledge of Visa, Immigration and Labour issues and Commercial Agency matters.
Jim holds a degree from Edinburgh University and lives with his family in Abu Dhabi.
The PRO Partner Group
Libbie Burtinshaw
Operations Manager
Libbie is the Operations Manager and assists clients from the formation of the company to the onboarding of staff, making sure your business is compliant with UAE laws and regulations. Libbie controls the regulatory processes from the outset and, with the assistance of our able team of Goverment Liaison Officers, ensures all processes are completed in a timely manner. Libbie has a BA Hons degree in Journalism.
The PRO Partner Group
Greg Hastings
Corporate Structure Manager
Greg is PRO Partner Group's Business Development Manager. He joined the company in 2016 and brings a wealth of experience assisting SME and MNC companies in establishing and protecting their business operations in the UAE. Having worked with a range of foreign businesses in the Middle East and Africa over the past 10 years, Greg understands the importance of providing clients with accurate and timely information to support their business goals.
The PRO Partner Group
Abigail Cuthbert
Operations Manager - Abu Dhabi
Abi is our Business Development Executive for the Abu Dhabi office offering strategic advice to new and current clients looking to set up and expand in the region. As well as offering quality advice, she also guides and supports new clients through the early stages of the formation process ensuring a seamless transition. She works closely with the rest of the team to maintain effective client relationships throughout the process and beyond.
The PRO Partner Group
Audrey Haution
Business Development
Audrey assists French- and English-speaking clients with early stage advice on company structuring. She also provides administrative support and assistance to clients in the early stages of company formation. She works closely with our legal and structuring team and is often the first point of contact within the business development department, providing effective information on regulatory, immigration and company matters.
The PRO Partner Group