UAE's plan to raise fuel prices.
The new  fuel prices for August for the month of August were announced by the Ministry of Energy after a high-level meeting with the officials from the distribution companies and the Ministry of Finance.
Petrol price of Octane 95 (Special), has gone up by 42 fils from Dh1.72 per litre at present to Dh2.14 per litre. Octane 98 (Super) petrol has been fixed at Dh2.25 per litre and Octane 91 (E-plus) at Dh2.07 per litre.
Diesel prices have been reduced from Dh2.90 to Dh2.05 per litre. The price of diesel has been reduced by 85 fils per litre.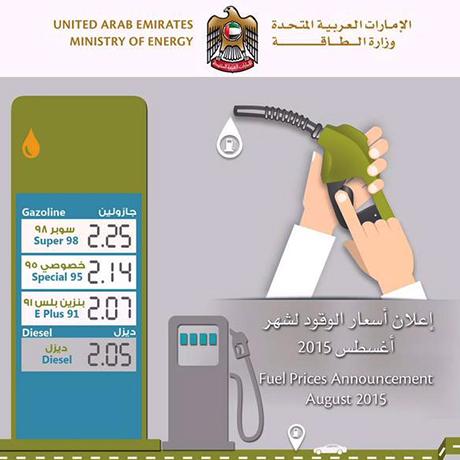 Existing petrol prices in the UAE as on Ministry of Energy website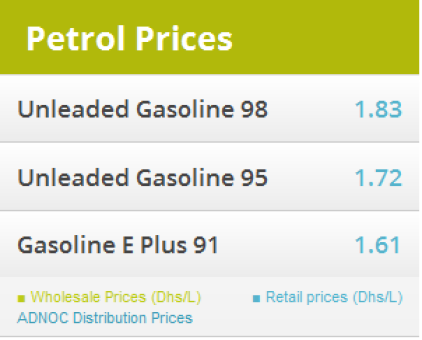 Share this article