Lower fuel prices in UAE from September 1
Good news for vehicle owners in the UAE. Fuel prices which were hiked earlier by about 24 per cent to spur development in the regions once again stand corrected. At the stroke of midnight on Tuesday, September 1, petrol pumps across the country are implemented the new rates announced by the UAE Ministry of Energy.
New petrol rates for September as follows: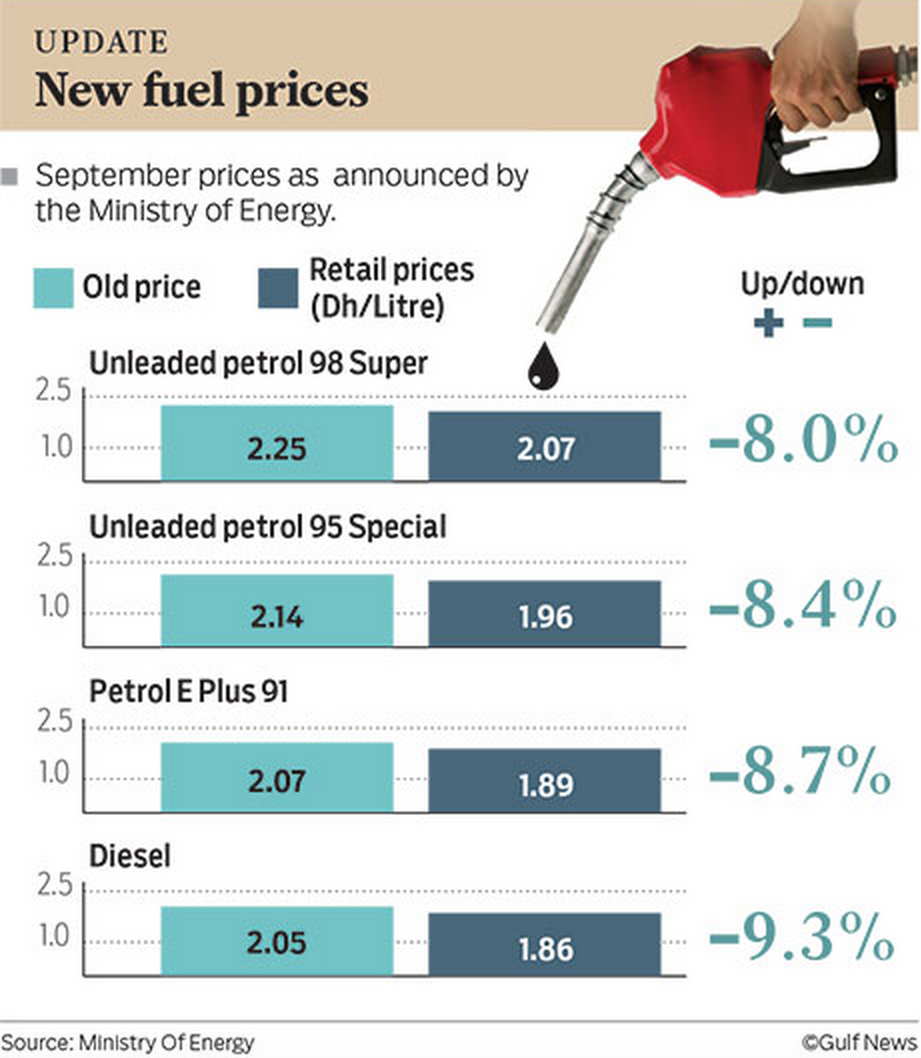 - Super Octane 98 petrol Dh2.07 per litre.
- Special Octane 95 petrol Dh1.96per litre.
- Octane 91 petrol Dh1.89 E Plus.
UAE Ministry of Energy: www.moenr.gov.ae
Share this article