Set up a company in the Energy Sector in the UAE
The Energy and Power Industry, UAE
Due to a rise in population, an expanding economy and climatic considerations, demand for electricity and water continues to grow at a fast pace in the UAE, at around 9% annually. Between 2008 and 2012, electricity capacity grew by 37 per cent, with Dubai increasing capacity by 44.5% and Abu Dhabi by 43.6%.
A report from Middle East Electricity (MEE), the region's leading annual international trade event for the power industry, states the GCC, requires a combined US $131 billion worth of investment in electricity generation, transmission and distribution over the next five years to cope with the increasing demand.
This will provide significant investment opportunities, contribute to the growth of the green economy, and create a competitive advantage in the UAE for clean energy and energy efficiency.
The UAE, as a leading global hub for business, has put measures in place to achieve a sustainable infrastructure for generating power through renewable energy. While oil and gas have historically been the dominant fuels powering the UAE's economy, the UAE's energy sector is undergoing a transformation targeting the diversification of the UAE's energy mix - to include clean energy to provide 7% of Dubai's total power output from clean energy by 2020, 25% by 2030 and 75% by 2050.
Various initiatives have been implemented to date, to include the Shams Dubai initiative and Green Charger initiative, to improve performance, productivity and quality of services provided to customers. More can be learnt about these initiatives here: https://government.ae/en/information-and-services/environment-and-energy/natural-resources/energy-
The UAE is also at the forefront of technological developments within the Energy sector, with Dubai Electricity and Water Authority (DEWA) becoming the first government organisation to launch Rammas, a virtual employee, making use of artificial intelligence technology to answer customer enquiries.
The Energy and Power Industry in the UAE offer lucrative investment opportunities for investors, not only for those looking to set up renewable energy businesses but also for services to the infrastructure, such as engineering, technology and professional services.
Where to set up a company in the Energy Sector in the UAE
Mainland
This can also bring companies many benefits to include the flexibility to do business in any part of the UAE, unlimited number of visas as well as exemption from business or personal taxes, amongst others. The cost of setting up a business on the mainland depends on:
The nature of the activity and licence required; whether it is commercial, industrial or service-oriented
The legal form of the company; whether it is an establishment, a company, or a branch of a company
Free Zones
Masdar City Abu Dhabi, located in close proximity to Abu Dhabi International airport, is an emerging global clean-technology hub, placing companies at the heart of the global renewable energy and clean tech industry. Setting up a business within this free zone offers entrepreneurs a wealth of benefits to include 100% foreign ownership as well as exemption from corporate taxes.
Dubai Multi Commodities Centre (DMCC) a government entity established in 2002 to enhance commodity trade flows through Dubai. DMCC is the dedicated global centre for more than 14,100 businesses from a wide range of industries and sectors. DMCC also offers a range of advantages for companies looking to set up in the UAE and plays a pivtol role in Dubai's vision to be a dynamic and diverse economy.
Dubai Silicon Oasis (DSO), a 100% government-owned free zone, established in 2005 with the mission to "facilitate and promote modern technology based industries" thus supporting the region's demand for business expansion. A full package of incentives and benefits are provided to companies operating within the free zone. Dubai Silicon Oasis (DSO) is a technology park and provides both a living and working integrated community.
Business Entity Options for Energy Companies
A company looking to set up in the UAE will have the following formation options available: Limited Liability Company, Branch and Commercial Agency. For further information about each business entity in both Dubai and Abu Dhabi, please go to 'Our Locations' on www.propartnergroup.com
---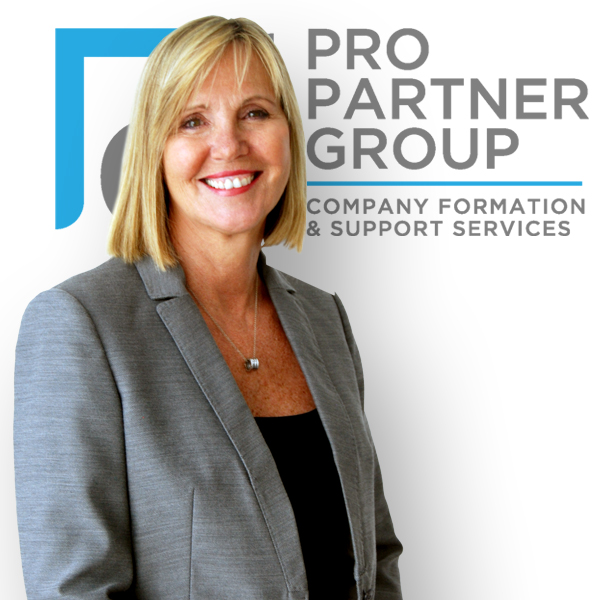 Jane Ashford is CEO of PRO Partner Group. For further information on Company Formation in Abu Dhabi, Dubai or the wider UAE and any other related government liaison matter in the UAE, contact Jane on jane@propartnergroup.com or call a member of the team on:
T: +971 (0)4 456 1761 (Dubai) T: +971 (0)2 448 5120 (Abu Dhabi) info@propartnergroup.com
---
The #Energy & #Power Industry in the #UAE offer lucrative #investment opportunities for investors not only for those looking to set up renewable energy businesses but also for services to the infrastructure#SolarPower #Engineering #Technology #Electricityhttps://t.co/SGoGkLwpfj

— PRO Partner Group (@PROPartnerGroup) May 28, 2018
Share this article