Abu Dhabi Week interview PRO Partner Group about the Green Ramadan initiative they have launched
Abu Dhabi Week interview PRO Partner Group about the Green Ramadan initiative they have launched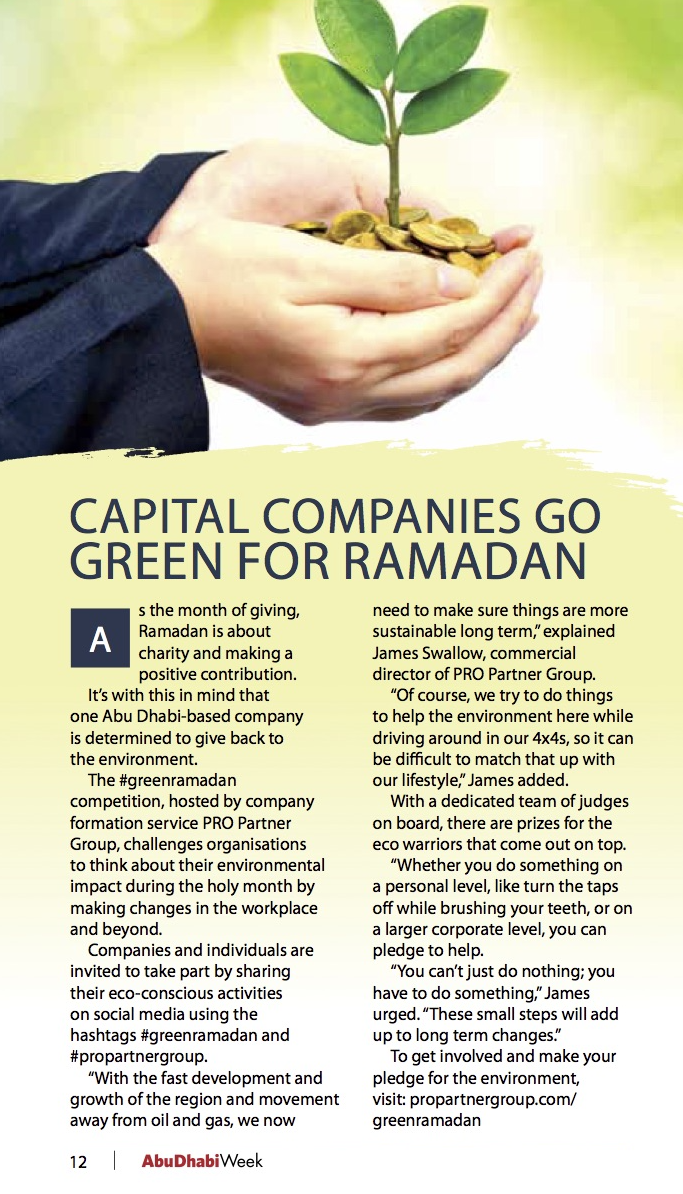 As the month of giving, Ramadan is about charity and making a positive contribution. It's with this in mind that one Abu Dhabi-based company is determined to give back to the environment.
The #greenramadan competition, hosted by company formation service PRO Partner Group, challenges organisations to think about their environmental impact during the holy month by making changes in the workplace and beyond.
Companies and individuals are invited to take part by sharing their eco-conscious activities on social media using the hashtags #greenramadan and #propartnergroup.
"With the fast development and growth of the region and movement away from oil and gas, we now need to make sure things are more sustainable long term," explained James Swallow, commercial director of PRO Partner Group.
"Of course, we try to do things to help the environment here while driving around in our 4x4s, so it can be difficult to match that up with our lifestyle," James added.
With a dedicated team of judges on board, there are prizes for the eco warriors that come out on top.
"Whether you do something on a personal level, like turn the taps off while brushing your teeth, or on a larger corporate level, you can pledge to help.
"You can't just do nothing; you have to do something," James urged. "These small steps will add up to long term changes."
To get involved and make your pledge for the environment, visit: www.propartnergroup.com/greenramadan
Share this article