The National report on PRO Partner Groups Green Ramadan campaign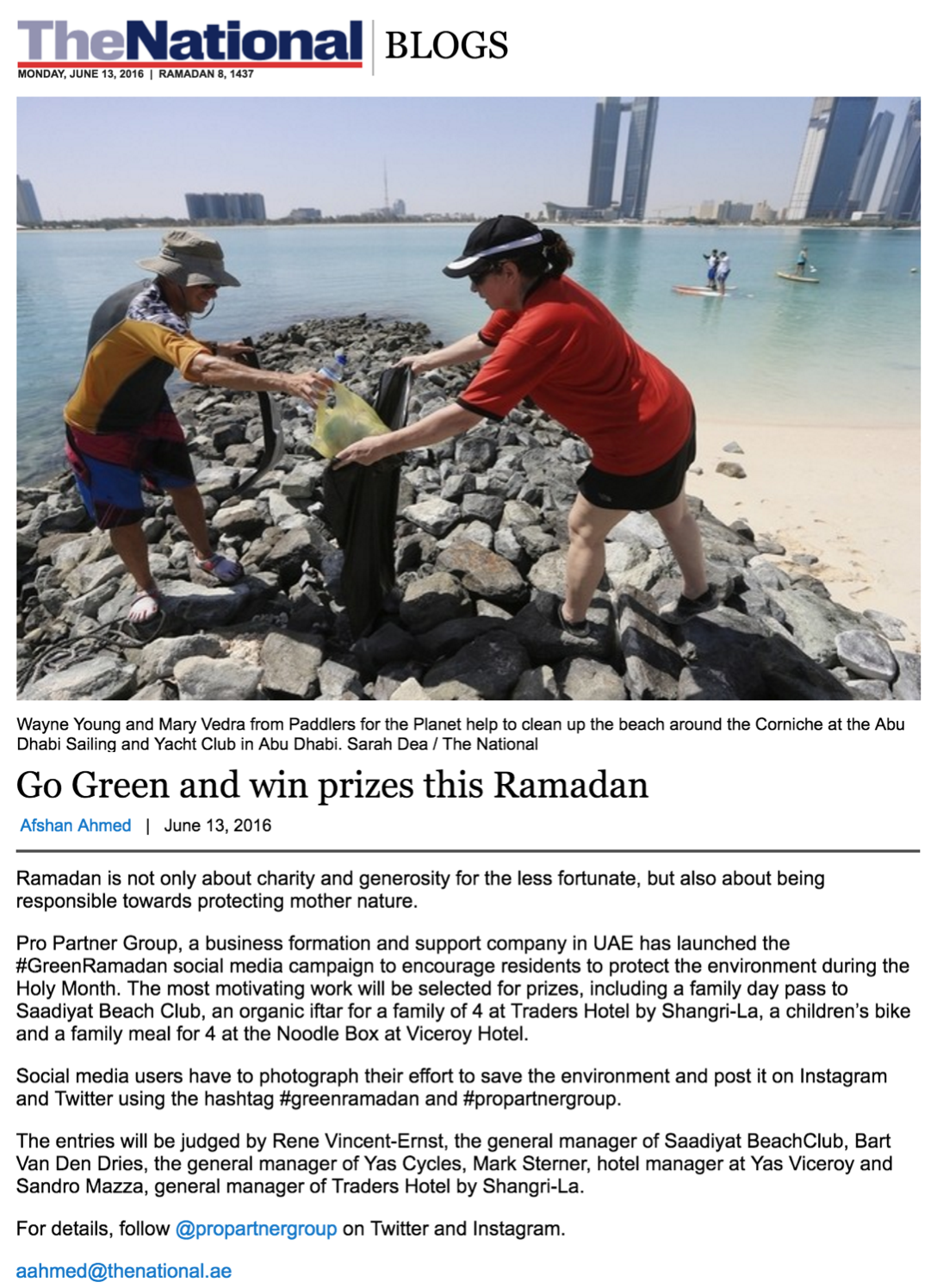 Go Green and win prizes this Ramadan
Ramadan is not only about charity and generosity for the less fortunate, but also about being responsible towards protecting mother nature.
Pro Partner Group, a business formation and support company in UAE has launched the #GreenRamadan social media campaign to encourage residents to protect the environment during the Holy Month. The most motivating work will be selected for prizes, including a family day pass to Saadiyat Beach Club, an organic iftar for a family of 4 at Traders Hotel by Shangri-La, a children's bike and a family meal for 4 at the Noodle Box at Viceroy Hotel.
Social media users have to photograph their effort to save the environment and post it on Instagram and Twitter using the hashtag #greenramadan and #propartnergroup.
The entries will be judged by Rene Vincent-Ernst, the general manager of Saadiyat BeachClub, Bart Van Den Dries, the general manager of Yas Cycles, Mark Sterner, hotel manager at Yas Viceroy and Sandro Mazza, general manager of Traders Hotel by Shangri-La.
For details, follow @propartnergroup on Twitter and Instagram.
Share this article