What is it like for working women in the UAE
The UAE is a very accommodating place to live and work for Women. Attitudes towards working women are very positive. Many women, both expats and Emiratis hold senior positions in SMEs and Multinational Companies. Particularly for women entrepreneurs, there are a large number of initiatives to boost female entrepreneurship in the UAE, and many of the leading startup companies are run by women. Facebook recently announced it is launching SheMeansBusiness (SMBs) to train thousands of women entrepreneurs on how to leverage their online presence for their business.
Will I be respected at work or in business?
Absolutely! Overall the UAE is a safe, friendly place to live and work. Attitudes towards working women are positive. Many women, both expats and locals hold senior positions in companies. It is always important to remember that business relationships will go a long way to giving you credibility and influence with your colleagues and business partners. Never underestimate the importance of your business network and relationships – it is the foundation of business in Abu Dhabi and Dubai. Take time to get to know your colleagues and business partners and extend and reciprocate hospitality when appropriate. The local Emiratis are very respectful and it is not in their culture to criticize or be rude. The more you can develop relationships, the more you will be trusted, and the greater your influence and credibility when making decisions, presenting ideas and generally doing business.
One of the most popular questions I get asked about working in UAE is whether I have to cover up? The short answer is no – so long as you have a modest neckline, and cover your shoulders and knees, you do not need to wear an abaya (the long flowing black dress worn over the clothes by local women) or cover your hair. Make sure your clothes are also not too tight and if you are going to a Government department or office, make sure that your skirt fully covers your knees when sitting and that you have a half sleeve. Many Government departments or agencies have women only sections or queues. I have even seen pink car parks, just for ladies. When in government buildings, it is respectful to follow local tradition and cover your arms and legs.
During the holy month of Ramadan take particular care to dress modestly and you will gain respect from your local colleagues and business associates.
How do I get a job in Abu Dhabi or Dubai?
In your home country you might be used to looking for work on websites or contacting a recruitment agency, but in Dubai and Abu Dhabi it is often all about who you know and personal recommendation is the most common way people find work. This can take many forms but in essence you need to network, network, network. This can be as simple as meeting people for coffee or as formal as attending workshops or conferences. Get on the front foot and create networking opportunities – if you have kids, form a school or mothers' group, organise an event with friends or look for groups that support women living and working in Dubai and Abu Dhabi.
Have a clear understanding of the type of work you would like to do and make sure everyone knows you are looking for work. Your CV needs to be short with all the important information on the first page. Follow up any leads with an email and reach out to contacts on Social Media.
What else do I need to be aware of?
Full time work is the norm in the big companies in Abu Dhabi and Dubai. You could struggle to find part time or freelance work. If you have a family, this can be difficult as there is generally no after school care offered as part of the school curriculum.
Maternity leave can also be an issue. Leave is short compared to Europe, and if you want to take more leave, you will need to negotiate this with your employer.
Most working parents employ a nanny and/or driver to help out with childcare and transportation. This is relatively cheap compared to America or Europe, but will still need to be a consideration when deciding whether you want to return to the workforce.
I want to start my own business
You are not alone - as many women in the UAE would like to do the same! There are some fundamental steps you need to take (see my Blog Business Setup in UAE). I work with many foreign companies and individuals wanting to start their own business. Having founded my own company, I can directly relate to entrepreneurs ready to take the next step. It is important to get the right licenses in place and company set up.
---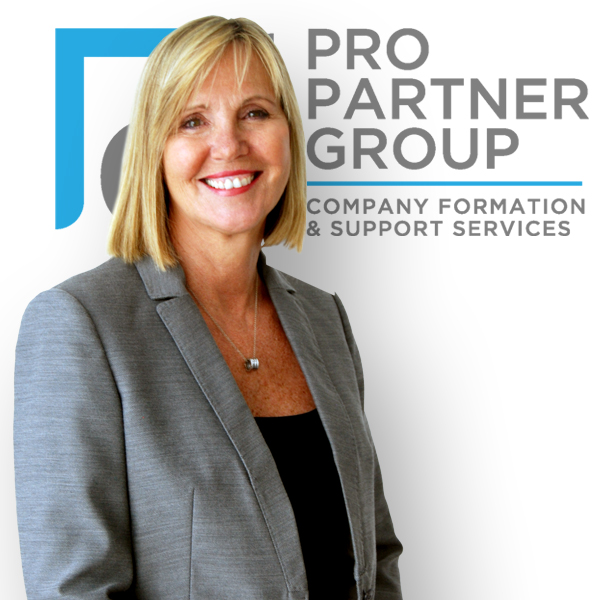 Jane Ashford has assisted in the formation of over 300 Limited Liability Companies, Representative and Branch Offices in the region and has been recognised for her remarkable skills and excellent client services. Jane is focussed on bringing more businesses to the region to enable them to take advantage of this growing economy.
If you are a working woman setting up a business, contact:
T: +971 (0)4 456 1761 (Dubai) E: info@propartnergroup.com
---
What is #UAE like for working women? The UAE is a very accommodating place to live and work for Women. Attitudes towards working women are very positive. Many women, both expats and #Emiratis hold senior positions in #SMEs and Multinational Companies. https://t.co/8Ua54y4LLs

— PRO Partner Group (@PROPartnerGroup) August 28, 2018
Share this article